All Natural Pain Relief
Ten All Natural Ways To Relieve Chronic Pain

All Natural Pain Relief is sought by the millions of people worldwide who suffer from chronic pain. I never really understood the debilitating effect of pain until I was in a lot of pain myself.
After years of ulcerative colitis, fibromyalgia, after effects of surgery, like Ileoanal pouch reservoir or J-pouch, and mastectomies because of 2 bouts of Breast Cancer followed by what ended up being Advanced Stage 4 Arthritis in my hip pain and I were not strangers, instead, we were daily companions.

I know pain. And I wish we weren't on such familiar terms! If you're reading this, you probably know pain, too. And wish you didn't, too.
Millions of people around the world suffer from chronic pain. Many of these same people live under the false assumption that all they can do to stop the pain is pop a pill or two. This is not true. There are some very helpful all natural pain relief techniques that can help you immensely.

All Natural Pain Relief
Here are 10 all natural pain relief choices that will help you to relieve chronic pain -  no matter the cause.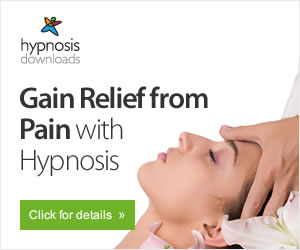 1. Participate in Gentle Exercise
Perhaps the most overlooked of the pain relief methods, it is also one of the easiest.  Living under the false assumption that more movement means more pain, many people don't try one of the most effective pain relief methods, which is to simply get up and move around. This simple form of exercise is especially helpful for head and back pain relief.  

After joining a gym and hiring a personal trainer, I  had my eyes opened to the benefits of gentle movements. I had been diagnosed with Fibromyalgia, was in unrelenting pain to the point my doctor had recommended I go on a Disability Pension.  Working with a personal trainer was a good idea, She listened to what I had to say, which gave me confidence, and then got me going with probably the simplest routine she'd ever set up. I knew I could ease my way in to the routine  and also that as it became easier for me (meaning I wasn't screaming in pain the next day!) she would increase and change the whole routine.It was the beginning of a huge improvement as I learned to stretch and move. Now I'm a believer!

For me at that time, the commitment to the gym was a good idea that motivated me to keep going back. But other times I have used Tai Chi, in group but also at home, but one of my favorite programs is Pilates with an Exercise Ball. Plus when I can I use a rebounder. None of these has cost me much of anything. There are good videos online to follow and DVDs to buy that are a really good help if you prefer to use the stay-at-home method.

Tai Chi is slow and gentle, helpful to restore balance and aids you in learning to become aware of your breathing. It can help to increase your range of motion, increase your circulation, and strengthens the muscles.
All this and gentle exercise reduces your level of stress!

BTW, after I had been going to the gym for a while, my personal trainer mentioned that when I had come into the gym for my first session I looked "terrified"! It's probably true, the pain from the fibromyalgia was bad and I'd experienced worse pain after surgery so I was nervous of what would happen. Once I got going though, I was fine, my pain was reduced and I just felt better all round. I think you will, too. I looked forward to my work-outs.
Of course, discuss all this with your doctor.

2. Breathe Deeply

This is one of the very best all natural pain relief methods. One good thing. it's always with you, always available and you're breathing anyway so why not learn how to make your breaths powerful.
Deep breathing through your nose can bring stress relief - which, in turn has been known to trigger pain relief. As you concentrate on deep breathing, your mind travels to a more peaceful state and pain dissipates. Additionally, when your muscles are tight, your pain usually be more intense.
Use this anytime you are feeling stressful, too. For instance, at the dentist or before any particularly worrisome appointment or procedure. I know, with arthritis, even getting on  or off the doctor's examination table can be very painful. (one x-ray technician told me she'd actually been hit more than a few times by people in pain!) So better than hitting someone or experiencing such bad pain, take a few moments to take some slow deep breaths.
Deep breathing is used in hypnosis to relax our clients. It's part of the Induction and I encourage all my clients to practice slow deep breathing on a regular basis. It's that important!
This type of breathing goes beyond regular into the lungs breathing that you may be used to when you are doing daily activities. You want to pull that oxygen right down into your diaphragm (lower part of your rib cage), do it slowly, even holding for a few seconds when you feel your stomach area expand, then slowly release it into your lungs as you expel the air. Start by practicing when you are reclining to make it a little easier.

3. Read For More Information

There is a lot of material you can find on pain and how to prevent or at least help ease it.  One good first place to look for books and information packets is your local Library. 
As well, ask at your local Health Unit if you have one. Doctors are also a good source for pain relief recommended reading.
They say Knowledge is Power and in this case, Knowledge about all natural pain relief will also mean Less Pain.

4. Counseling
Most of us, when we're searching for an all natural pain relief method, don't think about the value of counseling. But aren't we feeling depressed, anxious, or stressed? These feelings might be causing you more pain. Counseling could be a good outlet for letting go of some of these feelings, and as these feelings are being released, so will your pain.
You might be pleasantly surprised at the help you can receive from a good counselor. Don't dismiss this avenue of help before you try it.
It even helps to find out that some of the feelings you are having are what others feel, too. Don't ask me why, but somehow that diminishes your own feelings.
There may be free counseling available in your community if cost is a concern. Ask your doctor or at your church.

5. Stay Connected
It is important to stay connected with friends and family. Sometimes it is easy to lose touch with those we love when we are suffering from pain of any kind. Staying in touch can keep you grounded.

Don't be afraid to show emotion, and to turn to those you love for help.  Share stories from your past or talk about your problems now.
Emotional release often helps relieve pain.


6.Take a Self-Management Course
Whether you are suffering from arthritis, fibromyalgia, or lupus, there are courses that can help you deal with your pain. If you are suffering from chronic pain, this is not the time to be shy. The sooner you sign up the sooner your pain can be relieved.
Check with your local hospital, your doctor, or your local government to see where the nearest self-management course is. Just keep asking until you find the help you need.
If you belong to any kind of self help group, ask around to see what others have learned about and what's available.

7. Talk About It
Talk to someone who has gone through similar pain and find out how they coped. Whether you are dealing with very real physical pain - such as a disease, or emotional pain it is always good to get your story out there.  Talking with someone can not only ease your mind, but can help you reduce your stress and help you find new ways to deal with some of the pains in your life.

8. Sleep Well
We know that this is easier said than done, but sleep is essential. If you can make and keep a regular sleep schedule, you will benefit from it greatly. Oftentimes sufferers of chronic pain benefit from a steady sleep schedule, even though the pain is often worse when the sufferer is lying down.
Here's what I often use. Hypnosis once got me off the sleeping pills that were prescribed when I was first diagnosed with Fibromyalgia. I would listen to one every night at bedtime  plus one when I rested during the day. It was pretty bad for quite a few months but with the help of these tapes, by the next Spring I was able to dig and plant (with help) my garden! That was something I never expected to be able to do again.
Your mind is about the best all natural pain relief tool you have. When you let it, it will work for your best interest and highest good.


Insomnia Cure
(Double CD)
Cure insomnia for good with this double CD program.
9. Shift Your Focus
Thinking about something else, whether you do this by reading a book, turning on the T.V., taking a bath or fixing dinner, can shift your focus away from your pain.
One good thing - garden. Yikes! I just heard you groan and moan at the very thought of it. But studies have shown tremendous improvements in health even from having one little plant to look after. So maybe consider a few indoor plants if you aren't able, at this time, to garden outdoors.
Like flowers? Grow an African Violet. (Got a friend with one? Ask for a leaf to get you started.) Enjoy flavorful cooking? Start an indoor herb garden. Is bending hard or impossible? Make sure your plants are placed where they are easy to reach.
Have you got a camera? Use my trick. When times are really tough, mentally, physically or emotionally, grab your camera and start taking pictures. It doesn't matter where you are - indoors or out - or what's around you. Once you put your eye to that lens, you enter another world.

Studies have revealed that a lot of times, your pain comes from your state of being and can be reduced by altering the way you think.When you switch your focus onto to something else, your thinking undergoes some subtle changes.

Developing a new hobby is another good way to switch your focus. There are so many out there to choose from that you are bound to find one that suits you. There are so  many information videos online, too, that help with any hobby is never far away.


Hypnosis is another powerful way to shift your focus. It has been used for pain relief for centuries and even today is widely used in surgical procedures. How does it work? By changing the way your brain interprets and responds to pain signals.
One of my most effective  resources is a good library of hypnosis cds and Mp3s. Remember once your pain has been diagnosed, it has served it's function of alerting you to a health problem. Now you can incorporate the benefits and strengths of your own mind power into another healing and relaxing technique that is one of the best all natural ways to try.
10.Relax

The ultimate in all natural pain relief techniques for you to learn is to relax. Not just learn how to relax but DO IT. Relaxation isn't always easy to come by. Soak in a hot tub, get a massage, or take a nap.
Even just sitting down for a half an hour to have a meal with the family is a great relaxation technique, and relaxation is a known stress reliever, which in turn eases pain.
Build this into your daily routine, incorporate your deep breathing, hobbies or visualization, visit here every day and do some of the FREE Sudoku and Crossword puzzles for a distraction and to keep your mind sharp.
Go on, try one or two right now!
But you're doing a good thing for yourself by searching out all natural pain relief methods. That means you are putting the control for your health and well being right in your hands. You're taking charge. And that's a good thing.
Don't forget, even asking for help, is still you being in charge.

Here are some hypnosis sessions that will be able to help you control pain, alleviate it, plus learn how to use this method at will. With hypnosis, you're the person in charge. No one can make it work but you.
There's a long list of options (Arthritis, CRPS, Hip, Lower Back, Shingles, TMJ, Myofascial, etc) with different scripts but start by checking this one out first.

PLEASE NOTE: If your pain is beyond a normal threshold or if there are any unexplained changes to it, please remember to see your doctor about additional pain relief techniques. 


Just a recap. The 10 all natural pain relief methods are:
1. Participate in Gentle Exercise
2. Breathe Deeply
3. Read For More Information
4. Counseling
5. Stay Connected
6.Take a Self-Management Course
7. Talk About It
8. Sleep Well
9. Shift Your Focus
10.Relax

Which all natural pain relief technique can you start today?
Which all natural pain relief technique can you improve this week?
Which all natural pain relief technique will you make a habit?
These 10 all natural pain relief choices that will help you to relieve chronic pain -  no matter the cause.
All Natural Pain Relief: Return To Homepage

---

---
---