Bulgur Chickpea Salad
This fabulous Bulgur Chickpea Salad is a real money saver and nutrition powerhouse.  As well as being darn tasty. The chickpeas provide protein and keep it vegan, while the parsley, onions and carrots add flashes of eye catching color and valuable vitamins. The lemon and olive oil (or use your favorite salad oil) is quick and easy to make while adding a light tangy taste that will delight your taste buds.
A slight take off from a traditional Tabbouleh Salad  which is made with bulgar and has chopped tomatoes, cucumber and mint as well as the parsley but just as good for a low calorie "mama says, eat your greens" parsley packed dish. And, why not add some chopped tomatoes, cucumber or even fresh mint on the side or mixed right in with the chickpeas.
I love that there is some cooking involved but with bulgar it's just a matter of pouring boiling water over it and letting it sit until the water has been absorbed and the bulgar is softened.
Bulgur Chickpea Salad
Ingredients:
1 cup bulgur
2 cups boiling water
1/2 cup vegetable oil
1/2 cup fresh lemon juice
salt to taste
ground black pepper to taste
1 cup chopped green onions
1 (15 ounce) can garbanzo beans, drained
1 cup chopped fresh parsley
1 cup grated carrots (go ahead, add more if you want)

Directions:
Prepare the bulgar:
In a heatproof bowl, pour boiling water over bulgur.
Let stand 1 hour at room temperature.
Make the Bulgar Chickpea Salad:
In a small bowl, beat together oil, lemon juice, salt, and pepper.
Pour over bulgur; and mix with a fork.
Place bulgur in the bottom of a nice glass serving bowl.
Layer vegetables and garbanzo beans in this order on top of the bulgur: green onions, garbanzo beans, parsley, and carrots on top.
Cover, and refrigerate.
Toss salad just before serving.
Makes about 6 to 8 servings as a side salad; less as a main dish.
Though Bulgar Chickpea Salad makes a good vegetarian salad or main course, it is also good served with meat. Grilled Shish Kabobs on a bed of lettuce or other salad greens with grilled fresh tomatoes,onions, peppers sound good to me!
Here's some great shish kabob grilling tips from Two Healthy kitchens
If you want it gluten free, swap out the bulgar for Quinoa. Try it with coucous, too! Hey, you're the cook, do what you want. One way this week, another way the next week, just as long as you eat it and love it!
Best Pennywise Tip:
Want to save even more money with this recipe...start with dry chickpeas (also called garbanzo beans) instead of buying it in the cans. I cook them in bulk and freeze them

If you like this recipe, please, share. We appreciate it!

Bulgur Chickpea Salad; Return To Homepage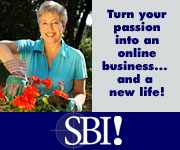 >
---

---
---