Make Money With Kindle
Digital Books Add A New Income Stream
Make Money With Kindle: Part 1

Are you looking for a way to make money with Kindle? Great idea! Digital books make a writer's work available with the click of a button.  This can add a whole new layer to your passive income streams.
What's one of the best reasons to do this? It can add a steady stream of income for many years.
The boom in tablet sales along with the arrival of Kindle has led to a revolution in how people consume information. Selling digital products is a way to cut out the normal costs associated with a print book, although you can opt to have a print book created with Kindle. Once you learn how to make money with Kindle books, you can add a new level of passive income to your pocket for many years.

Now, selling the written word isn't limited to a few select writers, thanks to Kindle and other e-readers. Making money on Kindle is more than writing though. You can't simply throw some words together in a Word document and expect it to make sales.
There are other things to consider, like your description of the book or the right niche. The trick to making money selling on Kindle is to create a product that is in a profitable niche and has been marketed and promoted well.
Types of Kindle Products
There are a lot of different ways to make money with Kindle products. Don't despair if you aren't the world's greatest author. If this area intrigues you, then check out some of the options. Keep your mind open because Kindle publishing includes different types of products including:
Fiction books
Non-fiction books
Novellas
Short stories
Children's books
Magazines
Print Books
Audio Books
In Part One of Make Money with Kindle, let's start with some tips on how to find a profitable niche. That's the little corner of the market where you may have some inside information, or interest, but also where you can make money. It's great to do something you love for the sake of enjoyment but you'll get much more joy out of your achievement when you start earning money! 

Finding a Profitable Niche
The key to making money selling Kindle content is to find a profitable niche. Kindle isn't limited to steamy, erotic, fiction, books as best sellers. You need to take some time to learn how to analyze and determine what a profitable niche is, while avoiding niches that could turn out to be a waste of your time. Once you've identified a promising niche, you could multiply your sells and create more avenues of passive income.
To find a profitable niche, go to the Kindle store and look in the books categories. Dig deep by doing a search in your chosen category or keyword.

Step 1: Do a general search on the Kindle store using a keyword or a broad subject. Look for subjects that have more than a dozen books but less than 200. A lower number could mean less competition or it could mean the subject is not popular enough to be profitable.

Step 2: Click on the first book that shows up in the results page to see its description. Scroll to the Best sellers rank section. This will show you the position the book has within the Kindle store. Do this with three or four books to get an idea of how popular each one is.

Also, look at the different categories in which each book is listed. This process gives you ideas of where you can list your book and the keywords you might want to target. In general, you want to narrow your niche down but you don't want to make it so narrow that you are targeting only a few people. General health books won't be as profitable as a diabetes niche and a more specific niche such as diabetes for older adults, will sell even better.

Step 3: if the book ranks below 20,000, it's a potentially profitable subject. Analyze several books in the category to see if they have similar sales ranks. If they do, the niche is a good choice to make money from since the topic has already been proven popular.

Step 4: Look at the reviews of each book. Look at what customers like or thought was missing in the book. This can help you put a different spin on your book.

Consider these things when choosing a profitable niche as well:

Rely on Amazon's suggested keywords. These are displayed when you type in a word or phrase in the search field. Use them as a reference only.
If you don't get many or any valuable results from your search query, you should consider using related keywords or synonyms of your subject.
Look at the top 100 best sellers on Kindle, narrowing by your niche. This gives you an idea of the most popular titles in any genre. Are there at least three books under the same theme available? This means people are looking for information in this niche.
Once you have determined that your niche is profitable, you can do a general keyword search with your favorite tool to gauge how many people are searching for your terms.

Getting the Writing Done
You've found a profitable niche and determined the specific topic for your book. Now you have to get the writing done. You can do this yourself or hire out the writing. Here are the pros and cons of both ways.
1. Doing it yourself
Pros:
You know your subject. You are most likely an expert on what you are writing and can put the words down quickly.
You give it a personal touch. Using your own writing style, your book will be more personal.
You have control over the content.
Cons:
It takes time. If you don't write fast or are very busy, you may not have time to write a book.
Outlining and organizing the content can be daunting to someone who isn't a professional writer.
If you aren't a good writer but don't want to hire one, you have other options like using a talk to text program like Dragon Naturally Speaking.
2. Hiring a writer
Pros:
Your time is freed up so you can spend it on promoting and marketing the book.
It saves money in the end, especially if you are a slow typist, can't write well, or are a procrastinator.
Cons:
Hiring a writer can be a big cost, especially if you are writing a novel or longer book.
You lose control over the content.
You are putting your reputation on the line when someone else is creating the content.
You're off to a great start now - hopefully you're thinking "This is something I can do!"
Part 2 of How To Make Money with Kindle will show you easy steps to maximize your money making chances.
In this simple guide you'll get tips on:

How To Write Book Descriptions That Sell For Fiction And Non-Fiction
How to Get Reviews
How to Write An Author Bio Page
How To Create Buy-Worthy Titles and Covers
PLUS Promotion and Marketing Tips
Then you'll be ready for The Next Step!

If you found  the tips in Make Money with Kindle and Make Money with Kindle 2 useful, we'd be tickled
pink

if you'd be kind enough to share them. Thanks!

Make Money With Kindle: Return To Homepage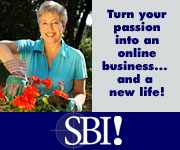 ---

---
---