Tabbouleh Salad
Tabbouleh Salad is a classic! This refreshing tabbouleh salad featuring bulgur wheat, fresh tomatoes, and cucumber with parsley and mint dressed with lemon juice and olive oil may be served on its own  or as a side dish.
This traditional dish is vegetarian but often served with meat.
The mint and parsley are vital parts of this main dish or salad, not a slight portion for a touch of taste, making this one extra way to get a real boost of "green power" from the parsley.
It is one of the most popular dishes in the Middle East, and now, I suspect, worldwide.
Other popular Arab dishes that you might enjoy are hummous (Spicy Hummus Dip), Baba ghanoui (Quick Baba Ghanouj), and pita bread.
Tabbouleh Salad
Ingredients:
1 cup uncooked bulgar wheat
1 cup water
3 cups chopped tomatoes
1 cup chopped English style cucumber
1 cup chopped green onions
1 cup finely chopped fresh parsley
1 cup finely chopped fresh peppermint
¼ cup lemon juice
¼ cup extra-virgin olive oil
½ - 1 teaspoon salt
Pepper to taste, preferably freshly ground

Optional: 1 clove garlic, finely minced


Directions:
Bring 1 cup water to a boil, add bulgar, cover, reduce heat to a simmer.
Cook about 5 minutes, stirring occasionally, until all the water is absorbed.
Let cool.
In a large serving bowl, combine all ingredients.
Toss gently till vegetables are well covered with dressing.

I am more pleased with the results when I put larger and heavier pieces of vegetables (tomatoes and cucumbers) in the bowl first, then the smaller ones with the bulgar, then the dressing last. Somehow when I toss the larger pieces upward, the dressing and the smaller pieces of parsley and mint are more evenly distributed.

Optional:
Bulgar is the traditional grain but you can substitute couscous for the bulgar, or, especially if you are wanting Gluten-Free Tabbouleh, use the seed, Quinoa. You might want to try the simple version for Quinoa Tabbloleh from Canadian Living magazine; slight variation in recipe but still very traditional and the quinoa makes it gluten- free.

I should mention there are a lot of variations, not just by country, but by cooks who have adapted a Tabbouleh recipe to suit their needs. So you can, too. Chop your vegetables as small or, within reason, as large as you want, vary the amounts used just as you would for any recipe to suit your family.


Tabbouleh Salad; Return To Homepage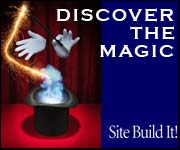 ---

---
---