What is Affiliate Marketing?
Make Money Series: Part One
What is Affiliate Marketing?

How Do I Make Money with this Business Model?
What is affiliate marketing and how can I make money with this business model is a question asked by many.  You may hear wondrous stories of millions being made by top internet marketers and wonder if it really is possible or is this just another internet scam.
Real Life Storefront or Internet?

It's really not that different from a bricks and mortar storefront in your local mall. In this case, your blog, content website, or the whole internet takes the place of a typical storefront business.
But instead of paying high rent for a location (your storefront, office or warehouse) and also paying for, shipping in, and displaying your inventory to a public who comes into your store, you have a much less expensive option.
The goods you sell are products that can be bought, mostly online, but offline, too, where  the product owner will pay you a commission for leads or sales.
Instead of a real life building, you set up your storefront on the real estate called the internet and work to pull your customers in.
What is Affiliate Marketing?
 Affiliate marketing is a business model where you bring buyers and sellers together in return for a commission if a sale is initiated. It's one of the most popular strategies online because it allows you to enjoy several perks.

1. As an affiliate marketer, you're only doing part of the tasks that a full time Internet marketer who is creating the products has to master. There are some tasks you both share, but many burdens that you don't have to tackle.

2. Both you (as an affiliate) and the product creator will be working on generating targeted traffic.
You'll both be developing content that attracts the right audience.
Both will ideally be building a list to become the go to person to advise them in the niche of the product.
And both will be conducting keyword research and learning and sharing about the niche topic.
3. The product creator will be responsible for development of a solution. They will work on the creation of sales copy, handle product delivery and follow up customer support. Their investment will be much more significant in terms of tools (like automated delivery) and services (such as graphic designers for their mini-site).

An affiliate isn't going to have to mess with any of that. You'll still be researching the niche, because affiliates need to provide good guidance – and without research, you won't be able to pinpoint problems and solutions.

Keyword Research Is Important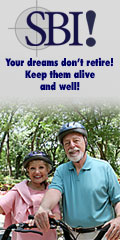 Keyword research will be conducive to you getting ranked better in the search engines and understanding how your niche audience is looking for information online to get the help they need.
You'll see links to one of my affiliates up above; it's the program I use to build this website. One reason I like this program so much is because every page I write is "analyzed". That's right, before I "build the page " to the internet, the program will analyze it to let me know if it is SEO (search engine optimized) okay.  If it's not right, it lets me know how to correct it so the search engines find the page faster and I don't ever have too many keywords in the content I write. A huge perk.
The keywords are what helps me bring in targeted traffic. That is like the customers who walk by a store in the mall and see something attractive in the window. Keyword research and SEO is that important they have built it into the program. Of course, their whole program is to help people, like you and me, build affiliate businesses online.

Wow, talk about a massive Helping Hand for a newbie like me. It's so massive for two reasons in my eyes. It isn't easy to run any business, not even an affiliate online business. But they offer a service to the owners and affiliates of their product by making their product more  useful by constantly upgrading it (with no extra charge) and by having a huge owners forum where you can find answers from other owners to most any question or problem you might run into. That's free, too.
For example, someone has been stealing content (articles) from my website. Just today (Sept 2017) after nearly panicking, I posted a call for help to the forum and received an answer within an hour or less from another owner who directed me to an article posted by other owners showing how to handle this situation. That's a lot of good people (owners of this website product running affiliate businesses themselves).
There's an additional reason I'm telling you this story. That's so you will choose who you decide to affiliate with and what product (s) to promote. Take a minute right now to consider what niche (topic) you are interested in, perhaps something from your career or a hobby. Then research who has an affiliate product in that niche and check them out thoroughly for how much support they offer. Some, like my website program mentioned above, go far beyond what most do, so you won't find that too often, but see what back up articles, research, and other marketing products they do offer and then go for quality.

What is Affiliate Marketing and How Does It Make It Easier?

With the 'creation of a product' burden off your plate, as well as all follow up customer service, you'll enjoy the process of connecting people who have problems to the solutions that change their lives for the better. How you'll do it, for most people, is to write content on your webpage or blog that directs people via a link to the product. the product creator/owner takes over from there.

As an affiliate, not only will you need to begin mastering niche research, but you'll need to build your confidence in interacting with others as a leader. Being a leader doesn't mean you have to have a product of your own. It simply means you're a good guide who cares about your followers.

Some affiliates tend to stay behind the scenes, never wanting to put themselves out there. But if you're willing to brand yourself as the best guide in the niche, you can do very well simply recommending other peoples' products.

Eventually, the expertise you gain from researching and reviewing products – as well as getting feedback from your followers – might boost you into product creation category yourself. That's when you create your own army of affiliates who will be sending a tsunami of customers your way – while you begin work on your next product!
What is affiliate marketing?
It's a way to earn income on the Internet,
it's a way to sharpen your knowledge, and
it's something that may be a starting step to your online business world as it leads you into other business opportunities or opens the doors to a Second Career (great idea for seniors looking now for a Second Career or for retirement planning).
Once you start creating content and gain that knowledge, you may begin to realize that creating content could lead you into bigger things and you have now opened a door to a new  - and better future.

What is Affiliate Marketing? Going Beyond

Ready for a career as a writer? Take the quiz.

When you join Alice's Content Cash Flow program (another of the affiliate products we own and promote) you'll get some free niche oriented content from her.  Just so you know, we're developing our own PLR products and you'll get some of ours Free, too.
What is Affiliate Marketing?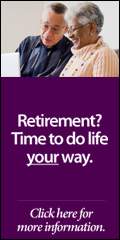 What is Affiliate Marketing: Return To Homepage
---

---
---